Most of us are aware of the Oktoberfest held in Germany every Autumn, but perhaps fewer are aware that Brazil holds its own version of this in the south of Brazil in Blumenau. In the 1800s and again after World War II, many Germans emigrated to the southern state of Santa Catarina.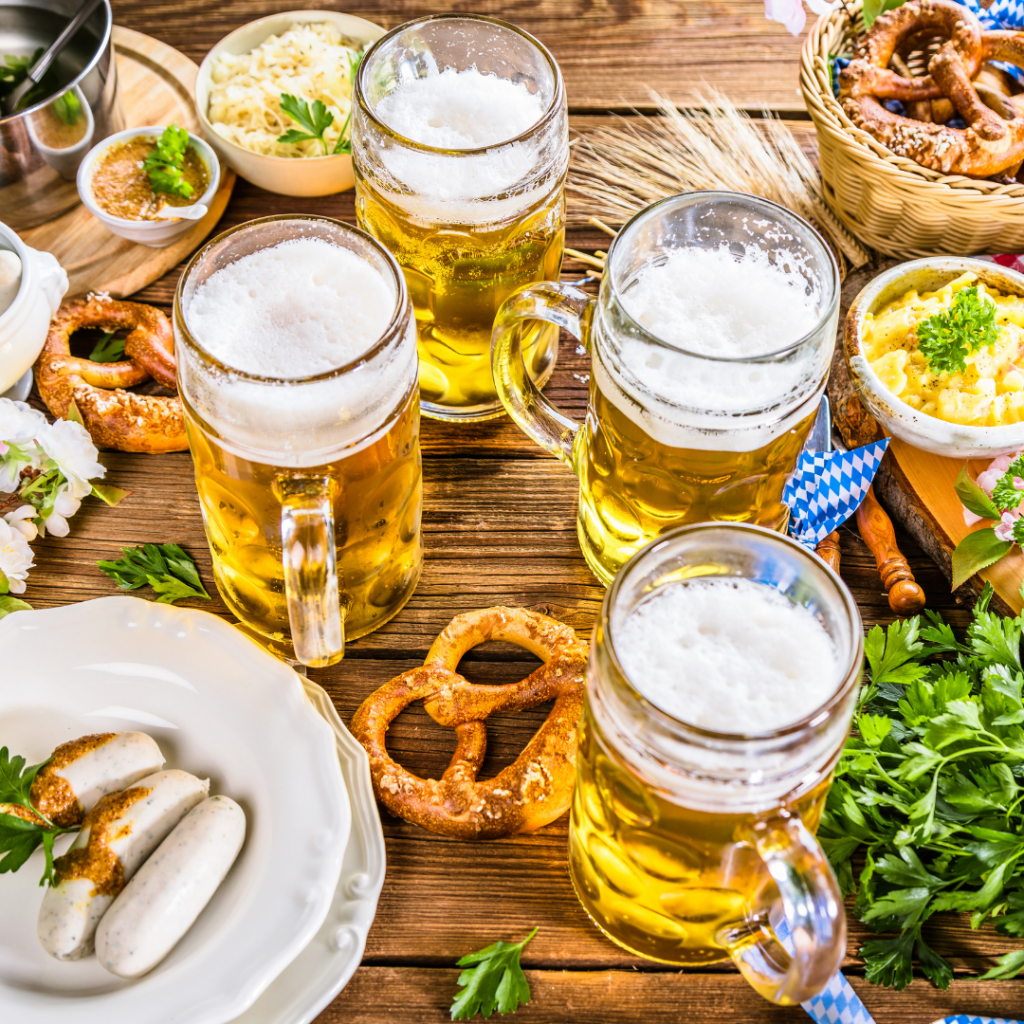 They have influenced the architecture and culture in that part of Brazil, as well as bringing their traditions. Contrary to Germany's festival, which takes place in Autumn when the weather is getting dreary, Brazil's Oktoberfest is at the beginning of summer, so after the beers, many head to the beach.
Brazil's Oktoberfest is fairly new – it began in 1984 in a bid to restore the city's economy after a huge flood. It includes a competition to drink a 600ml tulip of beer in one go without removing your lips from the tulip. The winner, of course, is the one who drinks fastest.

Oktoberfest has had to be cancelled for the past 2 years, due to the pandemic, but the town has still held some mini celebrations and decorated the streets, taking the opportunity to advertise next year's event.
This photograph is actually of an event that did still take place this year, with a few adjustments – even the young children wear masks there – this was Children's Day. These are some of the kids from the safe house run by the charity I am involved with in Brazil, Projeto Bom Pastor, having fun at the municipal park.
If you are in need of any Portuguese or Spanish translations, you can contact me here.